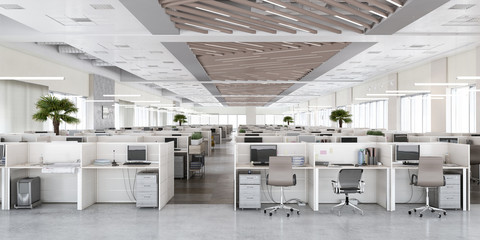 As a real estate expert, Aaron Peterson of Seattle has observed the twists and turns that the industry has contended with since the beginning of the health crisis. In the realm of residential real estate, the market has largely remained healthy. After all, people will always need to buy, sell, or otherwise move to a new living space regardless of what other factors are at work. Aaron Peterson recognizes that commercial real estate in the greater-Seattle area has different realities. Companies ultimately can decide what types of office spaces, if any, are appropriate both in terms of efficiency and safety throughout the health crisis. This shift has caused inevitably led to office vacancies throughout the city, but Aaron Peterson and other Seattle real estate experts are keeping a close eye on adaptions that can be made to make these spaces more attractive to tenants moving forward.
Estimates suggest that 85%-90% of Seattle's 47 million square feet of office space is currently empty due to the health crisis. Because this space is already leased, tenants are paying for this unused space. With the growing popularity and capabilities of remote work, experts on all sides of the equation remain somewhat uncertain of what companies will return to said space and which will look at more flexible options into the foreseeable future. Some even surmise that, for many, the pandemic's end will not spark the end of the remote work trend.
Aaron Peterson of Seattle notes that some experts have made claims that converting these building into residential seems unlikely at this stage in development, largely because the costs of adding extra plumbing and features indicative of residential space can become quite costly quickly. This, of course, has not stopped some advocates from pitching the idea that these office spaces could become converted into affordable housing communities if the resources are allocated to such projects. Aaron Peterson acknowledges the merit in the idea, as it could serve to provide an infrastructure to support individuals caught in the middle between the housing boom and economic crisis spurred by COVID-19. Still, it has yet to be revealed if this idea will permeate the zeitgeist of Seattle's commercial real estate sector, even if a few developers have become open to the idea of exploring the option if it buildings remain unfilled.
Aaron Peterson and others consider that one of the most likely scenarios for Seattle's office vacancies is that they will keep their identity as office spaces. This would not necessarily come without a catch, however, as developers and owners will need to adapt to the ever-changing needs of tenants. Buildings that can best fit the needs of consumers in a post-COVID-19 landscape will be the most attractive, whether that means offices that contain more space to accommodate distancing, less space in a flexible capacity, or implemented structural components that promote behaviors less conducive to spreading sickness. One of the benefits of revamping office spaces rather than completely changing their function is that the barrier for entry would potentially be much less steep. Aaron Peterson of Seattle recognizes that this would mean buildings that end up having a harder time securing tenants would have the opportunity to make their property a better fit for both this current landscape and that of the future.