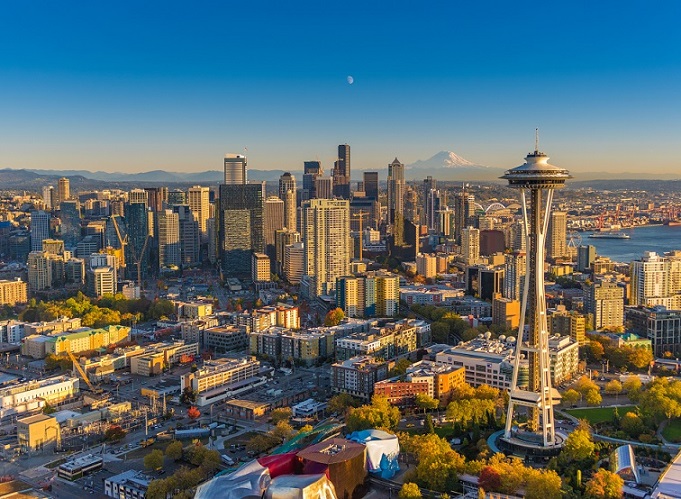 Welcome to a website dedicated to providing you the latest insights into Seattle real estate. Aaron Peterson is one of Seattle's most trusted real estate agents and will provide regularly updated blogs on everything from the best areas to buy in Seattle to what families should expect when looking to find a place in Seattle.
Aaron Peterson of Seattle sees everyday that one of the biggest concerns regarding real estate right now is how has the Seattle market been impacted by the Covid-19 pandemic. Aaron Peterson explains that despite massive job losses in the area and a rather uncertain future, the home prices in Seattle continue to climb.
Seattle may have prices increasing a bit faster than other areas, but Aaron Peterson explains that the United States housing market at large has remained relatively stable throughout the pandemic. A recent report showed that only one city in America saw home prices rise at a higher percentage in April than Seattle. Phoenix came in with an 8.8% year-over-year increase. The Seattle market came in at just over 7%. With the national average clocking in at just under 5%.
So, what is the biggest cause for the price increase?
Aaron Peterson believes Seattle is seeing a surge as interested buyers look to take advantage of the historically low mortgage rates that are available. As more buyers look to take advantage, competition spikes and businesses and individuals selling are taking advantage by hiking up their prices. In addition to this fact, not as many people are looking to move out of their Seattle homes amid a pandemic. With an increase in demand and a lack of homes on the market, the recipe for price spikes was perfect. As things start to open back up, Aaron Peterson believes Seattle home owners will start to list their properties in greater numbers to try and take advantage of people looking to lock in a low mortgage rate who are willing to pay more for their home.
As a leader in Seattle real estate, Aaron Peterson believes that despite the uncertainty of what's to come as a result of the Covid-19 pandemic, families will still look to Seattle as one of the most desirable places to raise families in the United States. With mild winters, an incredible school system, and great outdoor activities – when allowed – Seattle will continue to be one of the most competitive markets in all of real estate.